Get a FREE no obligation energy consultation
Get a FREE Roof Design Report
Get Panels and Inverters of your choice
Choose the smart way to power your home with Online Air and Solar, a leading solar installation company. Protect your family from rising electricity prices by harnessing the sun's free energy – solar power.
Considered a promising source of energy for decades, solar panels can be found on almost everything from rooftops and roadside signs to stadiums and spacecrafts. Solar energy works by taking energy from the sun and changing it into electricity for homes and businesses.
Should you go solar?
For the most part, those who spend more on their household electricity will typically reap the greatest benefits when it comes to solar technology. Many different factors can lead to a high electric bill, but high energy demand is chief among them. If you and your family are always running appliances and keeping the lights on, you've likely seen that reflected in your bill. If you find that your household is energy-heavy, it might make a lot of sense for you to invest in solar panels.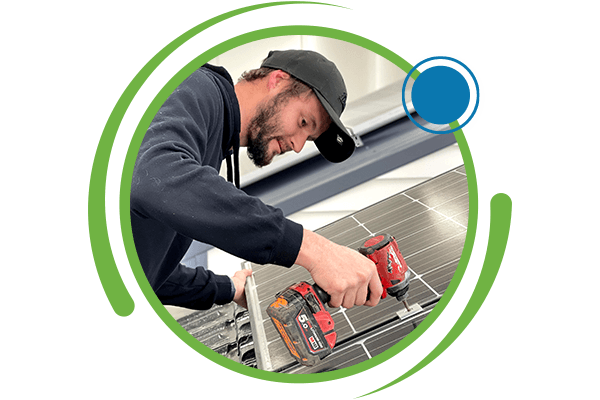 Why should you buy from Online Air and Solar?
Our energy efficient and long-lasting solar panels bring technology and service under one roof to deliver exceptional results. With Online Air and Solar, you will:
Get a lowest price quote
Get a FREE no obligation energy consultation
Get a FREE Roof Design and System Performance Report
Get Panels and Inverters of your choice
Let us help you take advantage of government incentives to make the switch to renewable energy. Online Air and Solar is happy to answer all your questions regarding 
residential solar installation Melbourne.
 Call us today on 1800 289 665.
Call Us Now on 1800 289 665
Online Air and Solar is one of the leading solar power company with top quality staff and services. We assure you that we will take care of you every step of the way so that you can enjoy a hassle-free experience.
For more information, send us a quick inquiry & our staff will be in touch with you as soon as possible.